Product Summary
The B82432-A1682-K is a SMT inductor. The applications of it are Filtering of supply voltages, coupling, decoupling, Antenna systems, Automotive electronics and Telecommunications.
Parametrics
Characteristics and ordering codes: (1)LR:6.8μH; (2)fL:1MHz; (3)Qmin:30; (4)fQ:7.96MHz; (5)IR:360mA; (6)Rmax:0.78Ω; (7)fres,min:75MHz.
Features
Features: (1)High Q factor; (2)High resonance frequency; (3)Suitable for reflow (IR and vapor phase) and wave soldering.
Diagrams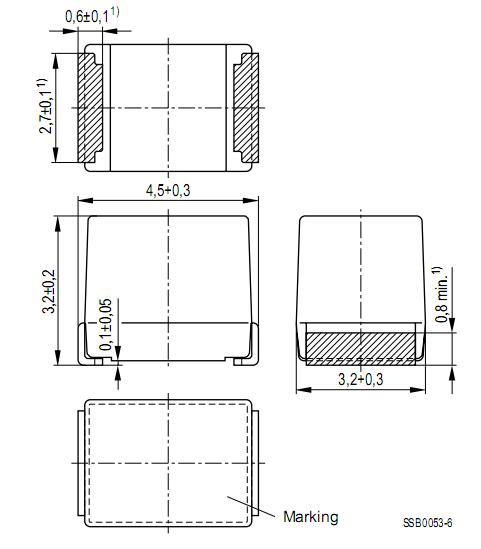 B82412-A

Other



Data Sheet

Negotiable

B82412A1102J



SMT-INDUCTOR 1210 1UH 5%

Data Sheet

Negotiable

B82412A1102J000

EPCOS

Power Inductors SMT-INDUCTOR 1210 1UH 5%

Data Sheet



| | |
| --- | --- |
| 0-900: | $0.40 |
| 900-1000: | $0.37 |
| 1000-2500: | $0.34 |
| 2500-5000: | $0.31 |


B82412A1102K



SMT-INDUCTOR 1210 1UH 10%

Data Sheet

Negotiable

B82412A1102K000

EPCOS

Power Inductors SMT-INDUCTOR 1210 1UH 10%

Data Sheet



| | |
| --- | --- |
| 0-910: | $0.36 |
| 910-1000: | $0.33 |
| 1000-2500: | $0.31 |
| 2500-5000: | $0.28 |


B82412A1102K8



SMT-INDUCTOR 1210 1UH 10%

Data Sheet

Negotiable