Product Summary
The T495X336K035ATE175 is a solid trantalum chip capacitor.
Parametrics
Absolute maximum ratings: (1)DC Leakage μA @ 25℃ Max: 11.6; (2)DF% @ 25℃ 120 Hz Max: 6.0; (3)ESR mΩ @ 25℃ 100 kHz Max: 175.
Features
Features: (1)Designed for very low ESR; (2)High ripple current capability; (3)High surge current capability; (4)100% accelerated steady-state aging; (5)100% Surge Current test; (6)Meets or Exceeds EIA Standard 535BAAC; (7)Available tested per DSCC Dwg. 95158; (8)Operating Temperature: -55℃ to +125℃; (9)New Extended Values for Low ESR; (10)Low Equivalent Series Inductance (<2.5nH ESL); (11)Precision-molded, laser-marked case; (12)Symmetrical, compliant terminations; (13)Taped and reeled per EIA 481-1; (14)RoHS Compliant & Leadfree Terminations.
Diagrams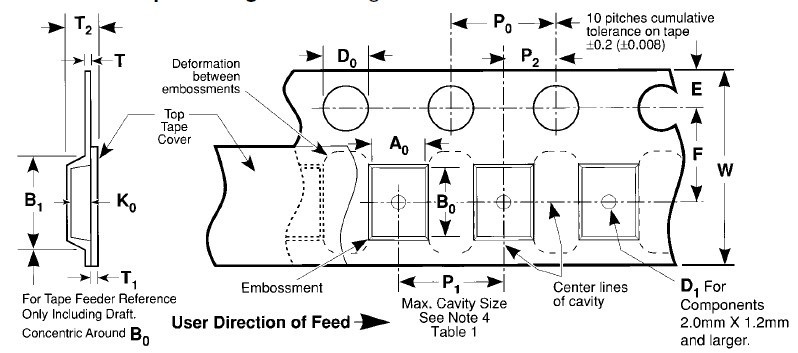 Image
Part No
Mfg
Description
Pricing
(USD)
Quantity

T495X336K035ATE175

Kemet

Tantalum Capacitors - Solid SMD 35volts 33uF 10%

Data Sheet



| | |
| --- | --- |
| 0-1: | $1.49 |
| 1-500: | $0.63 |
| 500-1500: | $0.61 |
| 1500-3000: | $0.56 |

Image
Part No
Mfg
Description
Pricing
(USD)
Quantity

T495

Other



Data Sheet

Negotiable

T495A105K020AHE3K0

Kemet

Tantalum Capacitors - Solid SMD 20 volts 1.0uF 10% Case A ESR=3000

Data Sheet



| | |
| --- | --- |
| 0-960: | $0.58 |
| 960-1000: | $0.47 |
| 1000-2000: | $0.44 |
| 2000-5000: | $0.43 |


T495A105K020ATE3K0

Kemet

Tantalum Capacitors - Solid SMD 20 volts 1.0uF 10% Case A ESR=3000

Data Sheet



| | |
| --- | --- |
| 0-1: | $1.00 |
| 1-25: | $0.88 |
| 25-100: | $0.73 |
| 100-500: | $0.52 |


T495A105K020ZTE3K0

Kemet

Tantalum Capacitors - Solid SMD 20volts 1uF 10%

Data Sheet



| | |
| --- | --- |
| 0-1: | $1.33 |
| 1-50: | $0.95 |
| 50-100: | $0.76 |
| 100-500: | $0.56 |


T495A105K025ZTE4K0

Kemet

Tantalum Capacitors - Solid SMD 25volts 1uF 10%

Data Sheet



| | |
| --- | --- |
| 0-1: | $0.70 |
| 1-100: | $0.37 |
| 100-500: | $0.28 |
| 500-1000: | $0.25 |
| 1000-2000: | $0.18 |


T495A105K035AHE3K0

Kemet

Tantalum Capacitors - Solid SMD 35 volts 1.0uF 10% Case A ESR=3000

Data Sheet



| | |
| --- | --- |
| 0-790: | $0.78 |
| 790-1000: | $0.71 |
| 1000-2000: | $0.59 |
| 2000-5000: | $0.55 |